San Diego Heating
San Diego heating by the experienced HVAC technicians at United Plumbing Heating Air & Electric comes with a satisfaction guarantee. If you are looking for a local San Diego heater repair specialist we can help today. At United, we offer cost-effective solutions for all of your heating and San Diego furnace repair needs. With over 23 years of heating repair in San Diego, our indoor air quality experts deliver superior service and above standard workmanship at a price our community can afford.
Heating Maintenance in San Diego
Heater maintenance in San Diego can be challenging. We are extremely proud to be considered San Diego's preferred heating repair contractor. We also understand and take pride in our continued education process that gives our San Diego furnace repair staff a huge advantage over the competition. From wall furnace repairs, standard thermostat replacements forced air improvements, and or air duct installations. United Plumbing Heating Air & Electric is your local, trusted and affordable choice for heater repairs in San Diego and San Diego furnace installations.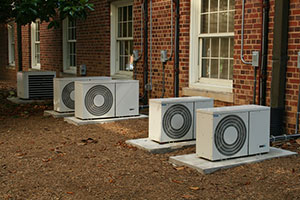 Local, Trusted, and Affordable San Diego Furnace and Heater Pro's
Our HVAC and heating repair technicians live and work in San Diego. We are locally owned and operated, our heating repair staff can be at your front door within 60-90 minutes, Monday thru Sunday 24 hours a day. Countless online reviews show how much our customers love us. We take pride in being prompt, on-time, and ready to work. Every customer is greeted with a smile. We understand and appreciate the everyday opportunities to serve a new face in the community.
San Diego Heating Tune-Up, Repair, Replacement and Installation
We have technicians ready to respond locally to all San Diego coverage areas. All of our service experts are licensed, insured, ready to address any furnace repairs in San Diego, including furnace repairs, thermostat installations or replacements, wall heater repairs, forced air unit repairs, heat pumps, ductwork repair, replacement or installation, and much more.
Top Rated on Google, Yelp Angie's List and HomeAdvisor for San Diego Heater Services
At United Plumbing Heating Air & Electric, our experience saves you money. We understand costs associated with unexpected heating or cooling repairs. Our staff is trained to diagnose and repair accurately. Our fair, across the board, and flat rate pricing is ideal for any consumer on a budget. You will always receive the price in writing before we start any work and each and every repair comes with an above standard warranty. In addition to our affordable furnace and heating repair services, we offer Free Estimates to all of our local San Diego homeowners.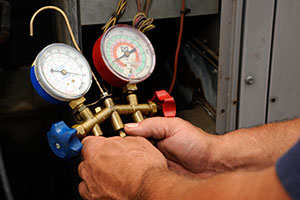 Our San Diego Furnace Tune-Up and Repair Company Offers a 100% Customer Satisfaction Guarantee
We think it's important not to obligate our consumers to costly service fees. We are confident in our competitive pricing approach but don't want our consumers to feel obligated to pay for our services until you are 100% comfortable with doing so. It's the way we like to do business, because we know what customers want, need, and expect. Simply put, we pay attention! United Plumbing Heating Air & Electric is your local, trusted and affordable choice for furnace repairs in San Diego.
Why Choose United Plumbing Heating Air & Electric for Your Furnace Repair in San Diego?
At United, we understand the importance of quality service. It starts with our knowledgeable customer service staff. Our customer service department is trained to receive your call as if you were our only customer. They are also trained to answer or identify complicated questions you may have before your technician arrives. Service with a smile, from start to finish is our motto.
Customers Trust Our Highly Recommended San Diego Heater Repair Professionals
We believe this to be why so many local San Diego homeowners rely on United Plumbing Heating Air & electric day after day. So what are you waiting for? Give us a call today and enjoy San Diego's preferred heating contractor experience.